To migrate from Domino to Office 365 you can go direct via a 3rd Party migration tool and have no coexistence involved.  Or you can use a solution which includes coexistence – such tools are available from Quest Software, and from Binary Tree.
Lotus Notes Migration to Office 365
Lotus Notes migrations are more involved than migrating from an on-premise Microsoft Exchange platform.  The IBM Domino technology is different, and you will also have a culture change to manage.  Users will need to adapt to a new Outlook mail client, after having used Lotus Notes for so long.
Check my other article about the implications of using Single Sign On (SSO) for your Office 365 environment.
Domino Migration to Office 365|Tools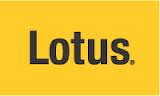 The Quest tools for this (MFNE Notes Migrator and CMN Coexistence Manager for Notes) are complex and require a skilled consultant to install, configure, and operate.   Our team of consultants are qualified, and experienced in these tools.    It is the same story for the Binary Tree tools (CMTe and CMTc for Coexistence) – complex setups requiring skilled consultants.
Careful attention is needed to ensure Directory Sync, mail flow, and free busy times work between the two environments.   Domino and O365 coexistence is often a necessity for these migrations, as the business do not like the risk of doing a "one hit" migration, over a weekend, for example.   Domino often presents other challenges to the migration, such as Domino Applications, work flow, DocLinks, Traveller, Mail-In Databases, to name but a few.
These projects require detailed analysis, planning, testing, and configuration.  The cost to get from Domino to Office 365 is usually higher then going from an Exchange on-premise platform.
Domino to Office 365 Migration Consulting
Here at office365migrate.com we have worked on multiple Domino email migration and coexistence projects, and are able to make the right decisions to ensure a successful migration from your Domino to Office 365.  Contact Us today to help with your Domino to Office 365 migration project.  Let us tell you about our unique approach that has seen us migrate over 50 Domino email platforms to Office 365.