Office 365 Migration Expert Services
Deal direct with a friendly, Microsoft qualified O365 email migration consultant.
Browse the Blog on this website for free expert O365 email migration advice
Use the Enquiry Form to book your free Office 365 Migration consultation
Learn how our unique Readiness Assessment Report can help you succeed with your O365 migration project
Save money by using our flexible expert consulting for your move to the cloud
Customer Testimonials | O365 Migration Success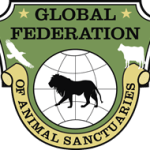 "Rob at office365migrate.com managed our very complex email migration, and we cannot recommend him highly enough. Our staff work throughout the country and all used different email clients. He worked with each staff member individually in getting Outlook set up for them and making sure that their entire email structure was imported successfully.  Each staff member was very pleased with how smoothly the process went, without any interruption to their email service.  Rob is extremely knowledgeable and was very flexible and accommodating in working with our team members. Just as importantly, he explained the entire process to us so we could understand what would happen and put everyone's mind at ease. Rob is a true Office 365 migration expert!"
Robin Mason, Global Federation of Animal Sanctuaries, USA
Qualified Office 365 Migration Consulting
Having migrated over 100 companies successfully to Office 365, across diverse industry sectors – trust our team to ensure your O365 email migration project is a success.
Unique Office 365 migration consulting services – we listen to your requirements.  Trust us to enable your business to realize the operational cost savings of having your email hosted in the Microsoft Office 365 cloud.   From your first contact you will be dealing directly with an expert Office 365 migration consultant.
Messaging has become a critical application for any business – use expert email migration consulting services to transition to Microsoft Office 365.   Contact Us today to discuss your O365 email migration project requirements.
Migrate off any email platform to Office 365 safely, whilst keeping business risk to a minimum – for example:
Exchange On-Premise
Google G-Suite
Domino Lotus Notes
GroupWise
Hosted
IBM Verse
O365 Tenant to Tenant
Zimbra
IMAP
Hire the Office 365 migration experts to help you succeed on your email migration project.
Office 365 Migration Experts | Anywhere
Office365migrate.com

was formed to fill a gap in the market.  Our O365 consulting migration services are personalized to your business, ensuring the best path is taken to Office 365.  Migrating the mail data to Office 365 is only one part of a successful email migration project – our services cover all of the other parts as well.
We will recommend the best overall migration approach, and the right migration tools to meet your requirements.
O365 email migration projects succeed by leveraging deep experience in email migrations and coexistence, coupled with fully understanding your business.   CIOs have used our messaging consulting expertise in various corporate merger and acquisition scenarios.
Often, coexistence is equally as important as the migration phase, and we have setup complex coexistence solutions involving Office 365, and both Domino and GroupWise.
Office 365 Strategy and Coexistence
Microsoft, and their partners, make it easy to start using their Office 365 service for new mailboxes, but if you run a company with 500+ mailboxes using another mail platform (Exchange 2016, IBM Domino, GroupWise, GoogleMail), then you will need help to develop a robust Email Migration Strategy, covering the risks, and your requirements.
Microsoft focus on their cloud mail service, and on getting customers to start paying the subscriptions quickly – not on the email migration on-boarding process.  Our focus is on the email coexistence & migration process, as that has the biggest potential to disrupt your business if not done correctly.
Only a genuine Office 365 Migration Expert can help ensure your business moves safely to the cloud.
Trusted O365 Migration Consulting Leadership
Use our extensive experience in O365 email migration projects, backed up by over 25 years in the IT industry, and coupled with University & Microsoft qualifications.  Allow us to guide you through the migration project, allowing you to reap the financial benefits of using the best hosted email platform out there – Microsoft Office 365.
Trust our O365 migration and coexistence services to lead your email migration project from Day 1.
Recent Office 365 Migration Project Success
Gmail (GSuite) phased migration to Office 365
Exchange 2013 cut-over migration to Office 365
Gmail/Exchange/O365 messaging coexistence
Exchange 2013 Hybrid with Office 365
Domino to Office 365 (migration and coexistence)
IMAP to Office 365
IBM SmartCloud (Verse) Migration Strategy to Office 365
GroupWise coexistence with O365
Contact Us to discuss any of my recent O365 migration success stories.