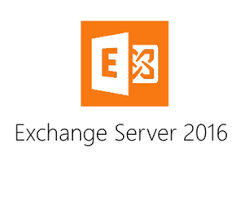 Exchange 2016 is the latest version of Microsoft's on-premise email platform.
Migrating to Office 365 can be done via the Hybrid Configuration Wizard (HCW) or via a cut-over migration.
The Hybrid setup, once setup, provides the least risk, more flexible, solution.
Exchange 2016 to Office 365 Hybrid Migration
If using the Hybrid approach, my recommendation is to keep your mail transport via on-premise Exchange, for inbound and outbound email.   This is under one of the Advanced options in the HCW.   Setting up dedicated Hybrid servers is also a wise move, and means you do not have to change any on-premise Exchange servers.
For the Hybrid method, you also need Azure AD Connect, to allow your local Active Directory to sync user objects (and passwords) to Office 365.
Exchange 2016 to Office 365 Cutover Migration
There are many items to consider for an Exchange 2016 to Office 365 migration, with plenty of key decisions to make.    If proper planning takes place, and the right technical resources are used, this should be a smooth transition.
Contact Us if you want to discuss your Exchange 2016 migration to Office 365.   Having done this type of migration many times, we can tell you what to do, and what not to do!