Migrating email from Google GSuite is a common request.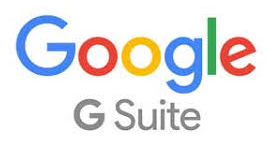 Google Gmail provided enterprise cloud email slightly ahead of Microsoft – and plenty of businesses adopted their platform.
For cloud email, Google GSuite is Microsoft O365's main competitor.
Google O365 Coexistence
Various 3rd Party tools are available to provide different levels of coexistence between Google GSuite Gmail and Office 365 Exchange Online.   The core coexistence functions required, are typically as follows:
Mail Flow
Common Address Book
Calendar Free Busy
Mail flow can be achieved without 3rd Party Tools, but the other functions cannot.    Care is required with Gmail O365 coexistence, especially for larger organisations.  Areas like anti-Spam, SPF records, forwarding addresses – all these require careful focus.
From the user perspective, thorough testing is required to ensure mail clients, and mobile devices, can work on either platform with little effort.
Google Gmail O365 Email Migration
The IMAP protocol offers a free method for migrating from GSuite Gmail into Office 365, but this has limitations, as does not readily support calendars, or address books.  This may be acceptable for a small user base, but this constraint is an issue as you scale up to a larger project.   Office 365 has a built in migration option from Google, using the IMAP protocol.
Migration speeds can be slow, and test migrations are recommended to provide an estimate.
3rd Party tools are available to migrate all the Google mail data into Office 365.   Picking the correct tool is an important decision, and there are differences to consider.  For example, some tools offer a Google Docs to OneDrive licence.
GSuite Migration Planning
Like any email migration project, proper planning is required.    Using both mail platforms alongside each other allows for thorough testing to take place in advance of any user mailbox migrations.
Saving Money
Coexistence will see both email platforms in use – with costs for both.   Any migration project is recommended to have a defined end date, otherwise costs can become an issue.
Hire a Google GSuite to Office 365 Migration Expert
Contact us here at office365migrate.com for a free consultation on how we can help you migration from Google GSuite to Office 365 smoothly.   We have done this type of migration project many times, and can help you avoid the common pitfalls.