Exchange 2010 to Office 365 Migration | Introduction
Migrating from Microsoft Exchange 2010 on-premise to Office 365 presents a number of different choices.   You have the option of using a hybrid model, whereby you extend your on-premise Exchange 2010 Organization into the Office 365 cloud.  Or you can go for a traditional migration and move all your mail objects to Office 365, allowing for your Exchange 2010 on-premise platform to be decommissioned.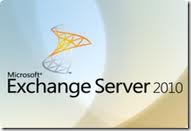 The hybrid approach is a lower risk approach as you can migrate at your own pace.   This will require careful planning, as coexistence is required.   You will need to make sure that your Exchange 2010 environment has the latest Microsoft Exchange 2010 Service Packs, and that you use Active Directory Federation Services (ADFS), and Directory Sync, to support the hybrid environment.
The configurations required are complex, but well documented, covering such items as the Availability Service.   It is recommended to introduce an Exchange 2016 server into your Exchange Organisation if you use the Hybrid approach.
Microsoft tools are available for the migration, or you can opt for one of the 3rd Party migration products, such as those from Binary Tree, or MigrationWiz.com .
As ever, careful planning is required, with an agreed Migration Strategy, followed by a tested Migration Process.
Office 365 Single Sign On (SSO)
If you move to Office 365 you need to decide if you want to adopt Single Sign On (SSO), which leverages your local Active Directory login to provide authentication for your Office 365 mailbox.   A nice to have, for sure, but this comes with a non-trivial server infrastructure to support it (ADFS, DirSync, Proxy, and possibly SQL).   In some cases, the servers required for SSO exceed servers required for an on-premise Exchange 2013 solution.
Exchange 2010 to Office 365 Migration Consulting
Use our services to help with your Exchange 2010 to Office 365 migration – either direct, or via a hybrid approach.  Contact Us to discuss your Office 365 migration requirements further.  Deal direct with one of Office 365 migration consultants.